Intelligent Cloud Networking™
Optimize business-critical application availability, performance, security, and cost.
Get Started
Aviatrix News
The Expanded ACE Program
Aviatrix Certified Engineer (ACE) Program Addresses Increasing Global Demand for Qualified Cloud Networking Professionals with the Introduction of New Learning Paths
Business-critical applications
require business-critical infrastructure
Intelligent Cloud Networking combines Aviatrix CoPilot™ and Aviatrix AirSpace™ to optimize business-critical application availability, performance, security, and cost.
Aviatrix CoPilot for operational visibility and programmable intent.
Aviatrix AirSpace for multicloud networking with embedded telemetry and distributed control.
Customer Story
Learn how Yara Simplifies Multicloud Networking for Scalability and Growth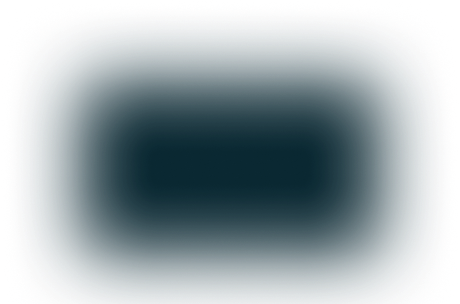 "Going with a multicloud network provider like Aviatrix allows us to quickly onboard other public clouds, scale into those, and avoid the time of using very proprietary tools from each cloud vendor."
Be the hero of your business
With intelligence giving you advanced visibility and control, you can easily troubleshoot the network and optimize for performance, security, and cost.
EBook
A Network Engineer's Guide to Cloud Networking
Best practices for operational visibility and control, network security and application migration.
Get the eBook
Solution Brief
Cloud Networking for SaaS Providers
How to efficiently deploy and manage multitenant networks across clouds.
Read the Flipbook
Video Testimonial
Republic Airways Enterprise-Class Cloud Networking
Learn about the journey to the cloud for Republic Airways and their need for enterprise-class multicloud networking.
View Story
Make your IT team the A-Team
With intelligence threaded through the fabric of the network, you'll empower your teams with fast application development and advanced control and full visibility of the entire enterprise network.
Article
Enterprises Are Deploying Business-Critical Applications In The Cloud: What You Need To Know
Learn from Aviatrix CEO Steve Mullaney is CEO why the transformation of the enterprise computing model to the cloud has finally begun.
Read the Article
Learning
ACE is the industry's first and only multi-cloud networking certification program. See how you can get your team certified.
Learn More About ACE
Go from weeks to minutes
Make the move to the cloud fast, cost-effective, and secure. Built-in intelligence gives teams the insights to find efficiencies that will speed application development and increase performance — all while lowering costs.
eBook
Accelerating Enterprise Merger & Acquisition Integration
Drive business growth with a common cloud networking platform across all major public clouds
Get the eBook
CRN
The 10 Coolest Cloud Computing Startup Companies of 2022
Led by fearless IT veteran Steve Mullaney, Aviatrix's secure cloud networking solution directly programs native cloud constructs to maintain the simplicity and automation unique to each cloud provider including AWS, Microsoft and Google Cloud. Aviatrix aims to simplify and accelerate cloud migrations, while optimizing business-critical application availability, performance, security, and cost with multicloud networking software with a consistent operational model in and across cloud service providers.
Read Now
Press Release
Aviatrix Named to the 2022 Deloitte Technology Fast 500™ List of Fastest-Growing Companies in North America
Aviatrix today announced it ranked #146 on the Deloitte Technology Fast 500™, a ranking of the 500 fastest-growing technology, media...
See the press release
Blog
Introducing CostIQ: Accurate Allocations for Shared Cloud Network Services
CostIQ solves one of the biggest limitations inherent to native cloud service provider (CSP) networking – cost to cloud. 
Read the Article
Ready to stop talking about moving to the cloud and start driving your business forward?