Our comprehensive solution includes:
Aviatrix Controller: A central management console that provides network visibility, security, and control across multi-cloud environments.
Aviatrix CoPilot: A cloud network monitoring and troubleshooting tool that provides real-time visibility and remediation capabilities.
Aviatrix Gateway: A highly available and scalable gateway that enables secure connectivity between on-premises networks and the cloud.
Aviatrix Transit: A transit networking solution that simplifies and secures connectivity between VPCs, VNETs, and other cloud networks.
These components work together to enable secure, simplified, and scalable cloud networking across multicloud environments.
Simplify Multicloud Networking
Simplify, secure, and save with the leader in secure cloud networking.
Secure and Predictable
Imagine a world where managing multicloud networking is easy, secure, and predictable.
Aviatrix simplifies and secures multicloud environments, regardless of the cloud provider.
With CoPilot, our centralized networking management tool, you can efficiently manage multiple clouds while optimizing resources to make intelligent financial decisions and reduce costs.
Explore CoPilot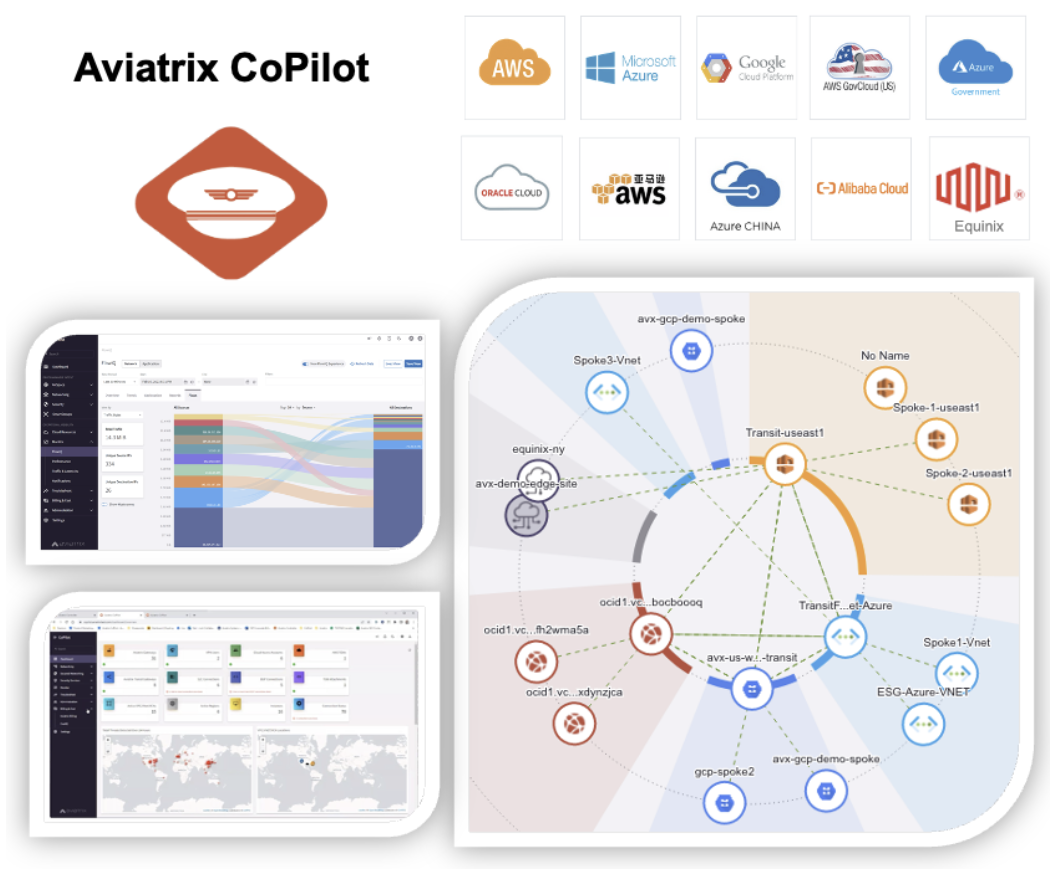 Self-Service Automation
Simplify your cloud networking workflows with Aviatrix Self-Service Automation.
Simplify and streamline your cloud networking workflows, reducing complexity and improving efficiency.
Effortlessly manage cloud networking resources using infrastructure-as-code, saving time and effort.
Ensure compliance and enable consistency across multiple cloud providers.
Empower developers with self-service access to the infrastructure abstraction through Crossplane, enabling agile provisioning and reducing dependency on platform teams.
Explore Terraform Benefits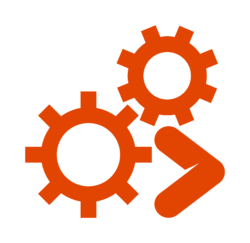 CostIQ Reduces Spending
Harnessing the power of network flow telemetry built into the Aviatrix Secure Cloud Network, CostIQ enables organizations to track actual network traffic from cost centers (sources) to shared cloud resources (destinations). Take control of your cloud costs by gaining an accurate breakdown of accounts or subscriptions utilizing the shared resources in the public cloud. With Aviatrix CostIQ, you can even define cost centers and identify shared resources through a simple and intuitive interface.
Don't let cloud costs spiral out of control – unlock the power of Aviatrix CostIQ and revolutionize your cost management approach.
View CostIQ Demo
5 Reasons to Explore Aviatrix
Aviatrix is designed for easy deployment and use in several ways:
Automated Setup: Automates the deployment of networking components, reducing the need for manual configurations.
Intuitive Workflows: The platform offers intuitive workflows and wizards for tasks like setting up VPN connections, securing cloud resources, and optimizing network performance.
Plug-and-Play Connectivity: Aviatrix simplifies the connectivity between on-premises and cloud environments. Users can easily establish secure connections using predefined templates.
Become the Hero: The Aviatrix ACE program empowers architects, engineers, and technical staff to become the heroes of the business.
Vendor-Agnostic: Aviatrix is vendor-agnostic, meaning it can work with any and every cloud service provider, making it adaptable to different multicloud environments.
View Video
While existing networks are failing business-critical apps, Aviatrix Secure Cloud Network is purpose-built for the cloud, resolving the fundamental limitations of cloud networking. We empower enterprises like yours to embed security, accelerate innovation, minimize downtime, and gain control of IT costs.
Become the cloud networking hero of your business.
See how Aviatrix can improve security and resiliency while minimizing cost, skills gap, and deployment time.