The Challenge
Cloud Native Limitations
There are inherent limitations to the visibility, control, and security of cloud networks built on native constructs such as AWS Transit Gateways, Azure vWAN, and GCP NCC.  
The Solution
Secure Cloud Networking
Aviatrix Secure Cloud Networking offers many benefits to the business that overcome native cloud limitations. Aviatrix delivers advanced cloud network and security solutions for business-critical applications, including scalability, simplified day-two operations and troubleshooting, embedded security, cost optimization, and automation. 
Adobe | Workfront needed operational visibility across multiple clouds and business demands to streamline multicloud operations. With the Aviatrix Secure Cloud Networking solution, they provided security and operational visibility services that delivered a consistent multicloud network. This also simplified expansion plans for other clouds, leveraging multicloud Infrastructure as Code automation using Aviatrix's single, multicloud Terraform provider.
Read how Adobe | Workfront simplified multicloud networking with Aviatrix.
Animated Video
Key Benefits
Aviatrix secure cloud networking software is purpose-built for your business, delivering the following benefits:
Advanced Networking
Advanced networking to overcome native cloud networking limitations
Embedded Security
Embedded network security to deliver central policy creation with distributed inspection and enforcement
Operational Control
Deep operational control and troubleshooting to increase agility and automation and reduce MTTR and costs
Why We Are Better
Business-critical applications are the lifeblood of the enterprise. With the right skills, tools, and collaboration, on-prem networking teams can help cloud teams overcome many challenges when deploying business-critical apps in the cloud. Aviatrix consolidates networking, management, cloud chaos, automation, and security in one solution.
Be the hero of your business.
Secure Cloud Networking for Business-Critical Applications
The Aviatrix Secure Cloud Network solution is built on the suite of Aviatrix products and services and extends the value of a secure cloud network backbone to spoke VPCs and VNets. The solution allows platform and application teams the agility to leverage the CSP whose services best meet their application requirements while simplifying and reducing the cost of delivering advanced networking, security, and consistent operational control unavailable from any CSP.   
This solution combines advanced cloud networking and embedded network security. This is important as enterprise network security architecture must change for cloud because the on-prem perimeter no longer exists on-cloud. On-prem network security relies on an architecture and products that enforce policy at static inspection points on a well-defined perimeter. Cloud does not have a well-defined perimeter, requiring an architecture and products that enforce policy everywhere, all the time. Network Security policy must be expressed as dynamic intent, not static rules, to support cloud self-service and agility. Inspection and enforcement must be distributed, embedded into the network itself, not bolted on as dedicated, static inspection points.  
Networking & Security: Every Aviatrix Gateway delivers both networking and network security services. This architecture manages networking and security centrally while distributing packet processing, inspection, and enforcement throughout a multicloud network.

 

Purpose-built for Business-Critical Apps: Aviatrix is ideal when business-critical applications require advanced services. The benefits of this solution are only available where Aviatrix Gateways deliver the required networking, security, and operational control.

 
Security, Agility and Resiliency
With the cloud as the center of gravity for enterprise IT, Aviatrix Secure Cloud Networking resolves the fundamental limitations of cloud networking. Cloud-native constructs fundamentally have limited network functionality, putting your business at constant risk where you often feel the operational pains related to networking, scale, and security as they scale as you move business-critical applications to the cloud.
Aviatrix secure cloud networking software is purpose-built for your business, delivering enterprise-grade networking with security, agility, and cost-optimization in mind
Learn How Aegon Built a Business-Critical Multicloud Architecture with Aviatrix.
Solution Spotlight
Secure Cloud Networking for Business-Critical Apps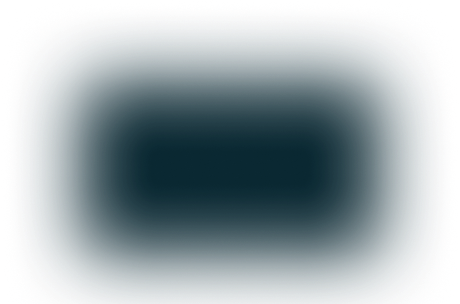 "Aviatrix simplifies deployment automation and day-two operations. Going with Aviatrix allows us to quickly onboard other public clouds and scale into those as we see fit and avoid the time of using very proprietary tools from each of these cloud vendors." - David Van Damme
Become the cloud networking hero of your business.
See how Aviatrix can increase security and resiliency while minimizing cost, skills gap, and deployment time.