Accelerate Your Career

Ready to be inspired to do your best work? At Aviatrix, we are determined to make this the greatest chapter of our careers, your careers, and one that you'll cherish with your families, colleagues, and friends for a lifetime. Will you join us?

Launch Your Career

Ten, 20, 30 years from now, people will look back at Aviatrix as a truly generational company, one that changed the course and transformed the way the world does business. You will look back at it with great pride as one of the people who wrote the chapters of our company's great story.
Exceptional Benefits
Our benefits are more than competitive – they're personal and flexible.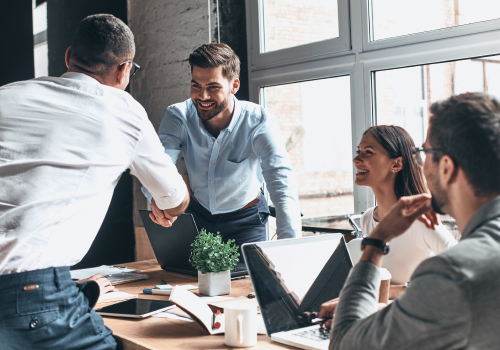 Stock Options
All full-time employees receive a pre-IPO stock option package.
World Class Coverage
In the US, we pay 100% of the employee's premium and 88% of the family cost.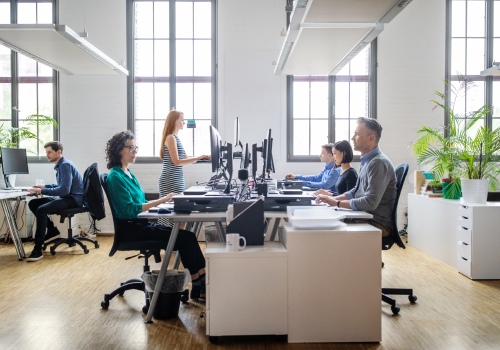 401K
Available in the US with matching.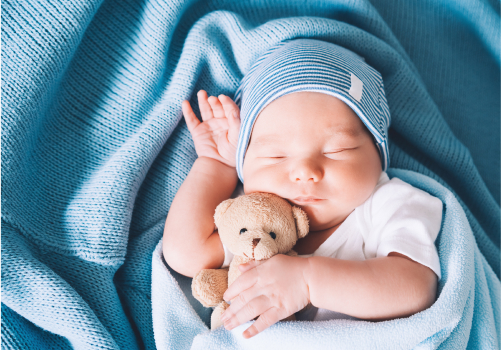 Paternity & Maternity Leave
Up to 12 weeks to bond with a new child.
Flexible Vacation Benefits
Even though we have a flexible approach, we encourage you to take time to recharge.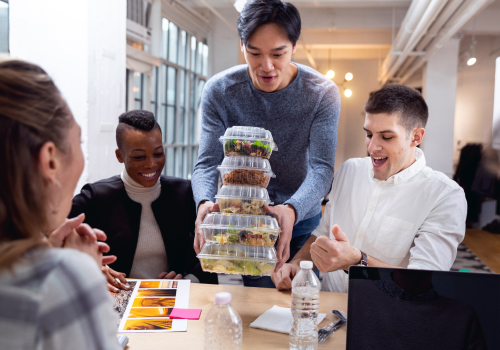 Let's Eat
Is There a Meal On This Flight? You'll never go hungry in our Dallas and Santa Clara offices.
Keep Learning
We encourage the pursuit of knowledge. Up to $1,000 education reimbursement annually.
Aviator Hiring & How We Fly

Get details about our hiring process to be well-prepared to meet our team and present your most authentic self. Get a behind the scenes look at our company, our mission, our values, and what we do at work.

Employee Spotlight

Don't miss these employee Q&A spotlights to learn about why our employees choose Aviatrix and the interesting challenges they solve and projects they work on every day.
I enjoy being part of a company that is leading a new area—collaborating closely with customers, building the product with amazing talent, and finding ways to be more innovative and creative to solve the toughest of challenges. Being part of a fast-paced startup has allowed me to wear multiple hats and requires being resourceful and bold, and having the ability to pivot quickly. This type of environment is where I thrive best.
Aviatrix is a rising star in multicloud networking. I'm energized by the leadership as they are moving the company in the right direction—both from a business and engineering execution perspective. I'm surrounded by a diverse team of talented and highly motivated engineers who are committed to working towards the company's success. For engineers looking for an opportunity to work in a highly collaborative environment and seeing their work directly impact customers and the company, Aviatrix is the place to grow their career.
One of my constant career goals is to care. I care about my team and customers, adding value, and the quality of our technology. That said, I can also be demanding and direct. But creating a culture where we inspire team members to help each other, and our customers, is what makes working not a 'job' but a passion. We can add value to the company while caring. That is when we thrive. As a result, we do more for customers and feel fulfilled. To say that I am customer-obsessed is an understatement, but it starts with the strengths of our team.
After spending nearly 15 years at Google in various cloud engineering leadership roles—from edge, Kubernetes, and network infrastructure, it was time for me to explore another chapter in my career. Aviatrix has created something truly unique and making a tremendous impact on companies moving to the cloud. With my skillset and experience, I get to help build the future of Aviatrix's multicloud networking software alongside like-minded engineers both new and familiar.
I'm excited to be here! My ideas are welcomed, team collaboration is amazing, and I work with great talent. I look forward to using my skills to help Aviatrix continue to grow, expand, and define Secure Cloud Networking.
In my first months here, the things that stood out to me were the abundance of exceptional talent and the caliber of multi-disciplinary teams that Aviatrix has nurtured. There's a good balance of velocity and quality in product releases. The teams are mature enough to encourage healthy deliberations and do the right thing in a fast-paced environment, yet small enough to provide the opportunity for one to make a massive impact and grow your career.
When I started here, I immediately recognized the vibe difference. My ideas quickly are heard and everybody pitches in willingly to drive for success. Achievements are quickly noticed and promoted. Every day I learn something new and there is never a dull moment. This is my best career move ever!
At Aviatrix, our number one goal is to solve real, tangible problems for the people that live and work in the cloud. Collaboration is a company virtue so if you are interested in joining our team, be ready to contribute and have a voice. We move too quickly for wallflowers, and place high value on creativity and innovation. But most importantly, be passionate about what you do. We are here to solve problems and make a difference!
Find Your New Career Here
Step into the first generation of secure cloud networking professionals.