Aviatrix offers a Distributed Cloud Firewall that solves the problem of the traditional secure network perimeter no longer existing in public cloud environments. With numerous entry and exit points, it is operationally challenging to handle using the traditional approach. Aviatrix addresses this issue by providing a centralized, programmable interface that can create policies wherever needed in any multicloud environment.
View Demo
Reduce Costs
Why AWS recommends that customers enhance NAT Gateways with Aviatrix.
Improve Security
Learn how to reduce costs while adding egress security.
Replace Firewalls
Secure Your Cloud Infrastructure with a Firewall Purpose-built for Cloud
Reduce Costs, Improve Security, Non-Disruptive Deployment
Aviatrix Distributed Cloud Firewall integrates security into the network, creating a genuine zero-trust and agile environment. Our solution revolutionizes cloud security for customers and can provide significant cost savings.
Replace or Enhance CSP NAT Gateways
Reduce Cost Immediately
Aviatrix NAT Gateway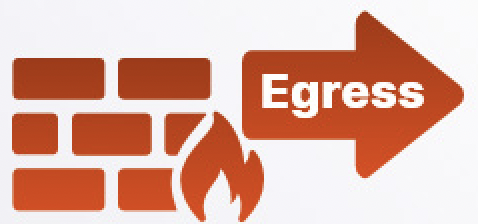 Add Distributed Cloud Firewall
Base with Secure Egress Filtering
Aviatrix Distributed Cloud Firewall for Egress
Add Distributed Cloud Firewall with Secure Transit for E/W
Full Distributed Cloud Firewall
Take a Bite Out of Firewall Costs with Distributed Cloud Firewall
Reduce Number of Existing Firewalls Required for E/W
Distributed Cloud Firewall with Secure Egress
To achieve secure egress with Aviatrix Distributed Cloud Firewall, deploy Aviatrix Gateways as the centralized control point for your egress traffic. Then, enable and configure egress security policies to ensure that only authorized and necessary traffic is allowed to exit your network.
Aviatrix Distributed Cloud Firewall for Secure Egress enhances visibility and puts you in control of Internet-bound traffic across AWS, Azure, and GCP. It detects and blocks threats, restricts outbound communication based on Fully Qualified Domain Names (FQDNs), and enables geo-blocking and stateful firewalling. With Aviatrix, you can meet corporate and regulatory requirements like PCI, HIPAA, and SOC 2 compliance.
Learn more about secure egress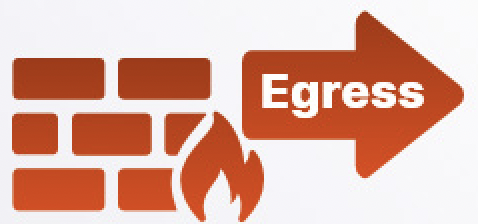 Enhance NAT Gateway
Save Money Immediately.
Cost Optimization
Eliminate unnecessary throughput costs, especially for high traffic volumes or where multiple NAT Gateways are required.
Control and Visibility
Implement secure egress filtering and security policies, and monitor traffic to reduce costs while improving security posture and compliance.
Multicloud Environments
Embedded security provides consistency across multiple clouds and reduces complexity with centralized management.
AWS Networking and Security Competencies
Learn how Aviatrix Secure Cloud Networking enhances AWS security.
Aviatrix is one of the few partners with both AWS networking and security competencies.
AWS and Aviatrix at reInvent
The Distributed Cloud Firewall
Save Money. Better Security.
This is more 'cloud native' than native cloud firewalls. It's a game changer for us. Aviatrix's policy creation interface is novel and built for cloud, it abstracts multicloud differences and uses cloud native tags and attributes to define policies.
Become the cloud networking hero of your business.
See how Aviatrix can improve security and resiliency while minimizing cost, skills gap, and deployment time.