The Ultimate Guide to Careers at Aviatrix
Thanks for your interest in Aviatrix! Our careers blog is designed to help you maneuver through the interview process at Aviatrix with comfort and success. This article provides an overview to help you decide whether you should move forward and take the first step – applying for a role.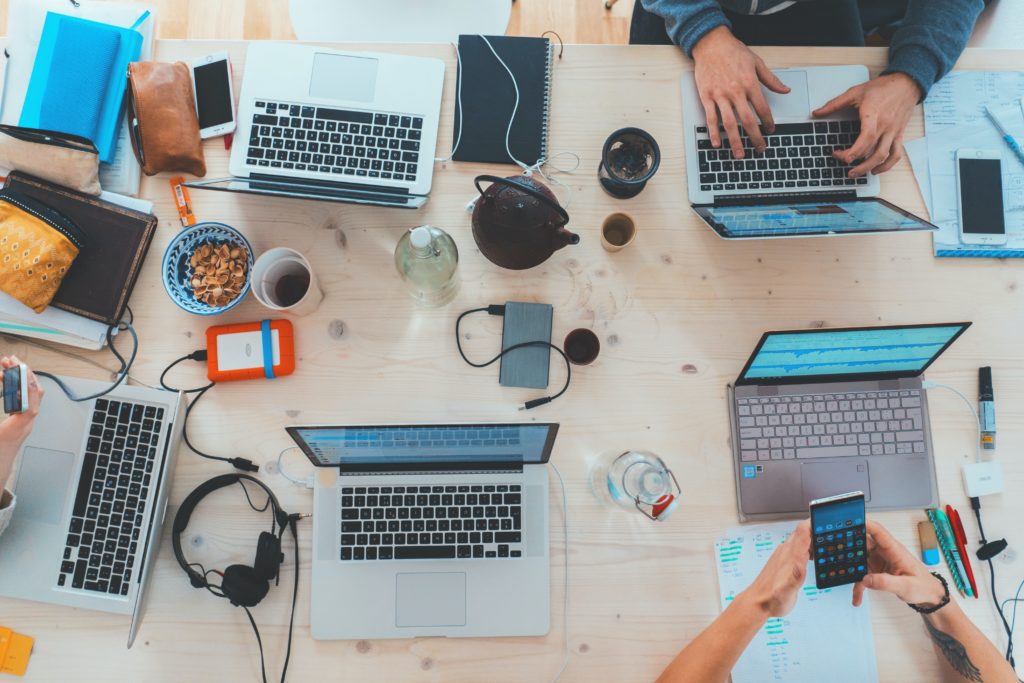 Why
Work at Aviatrix? 
Rarely does an industry shift provide this magnitude of career opportunity. The great cloud migration is well underway. According to the Gartner Predicts 2022 report series, "more than 75% of organizations use multiple public cloud services today and have plans to expand."  The skill gap to support this move is massive. Enter Aviatrix.  
As the pioneer of secure cloud networking, Aviatrix delivers advanced cloud networking, network security, and operational visibility required by enterprises with cloud-native simplicity and automation.  
Founded in 2014, we are in hyper-growth phase. Early days of the organization were spent designing the foundation for product, selling, support, and hiring – building the base of "being a software company." Since 2019, we doubled in size each year and currently employ just over 500 full-time employees. 
We hire innovative engineers, sales professionals, and other staff around the globe. We are also looking to hire motivated individuals for entry level positions in both the Engineering and Go-To-Market (sales) teams. 
About You 
Our ideal Aviatrix crew member is somebody who understands the challenges that multi-cloud presents to today's modern enterprise. If you prefer a large and established employer, we may not be your company. If exponential growth, continuous learning with smart people, and an opportunity to build things from scratch sounds like meaningful work for you, this may be the opportunity of a lifetime. 
Not to Brag, But 
Aviatrix is on track to become truly legendary. The industry and the enterprise move to the cloud has created a rare opportunity that must be seized. We are aligned to seize it. 
We are determined to make this the greatest chapter of our careers, your careers, and one that you will cherish with your families, colleagues, and friends for a lifetime.  
In 2022, Inc. 5000 named Aviatrix #711 on its annual list of 5000 fastest-growing private companies in America—the most prestigious ranking of its kind.  We also recently received the Globee Award for "Best IT Company of the Year for IT Cloud/SaaS" and were named Silver Globee® Winner for "Hot Company of the Year IT Cloud/SaaS." 
Offices 
Founded in Santa Clara, CA, we are currently relocating our headquarters to Dallas, TX and employ people around the globe. Much of our staff works remotely, but we do have some teams that hub together. 
Dallas, TX: Dallas not only serves as headquarters, but is also the base of our internal sales function and our support team.  
Santa Clara, CA: Our founders started the company in Santa Clara and our engineering team has a large office there, overlooking Levi's Stadium. Some of our corporate team is also in Santa Clara. 
EMEA: Our teams work remotely, and we utilize WeWork spaces for collaboration in London, Amsterdam, Dusseldorf, and Paris. 
Vancouver, BC: This is our newest engineering hub located in the heart of downtown Vancouver with stunning views from the 10th floor overlooking Canada Place into Vancouver Harbour. Vancouver engineers play a critical role within the API team, defining and developing a new API and server to support the expanding requirements from our User Interface and Infrastructure as Code teams. The team also works on the Operator team, designing a framework that supports the deployment and automated administrative needs of the Aviatrix control plane and data plane components.
Champaign, IL: Entirely dedicated to Aviatrix Software Engineering initiatives right in the Research Park at the University of Illinois Urbana-Champaign.  The UIUC Research Park offers an opportunity to pursue an immensely satisfying technical career with the benefits of being in an affordable and culturally vibrant college town. 
Ready to learn more? Apply now. We look forward to meeting you. 
Share This Blog On Social