Global Visibility and Control
Manage and monitor your cloud infrastructure seamlessly with Aviatrix CoPilot. We simplify network management regardless of which cloud providers you use. We understand the complexities and costs that come with connectivity issues. Native services often lack telemetry, making problem-solving costly and tricky. Aviatrix CoPilot gives you a centralized solution for transparent paths, easy routing, and top-notch reliability. Our enterprise-grade visibility and control provide valuable insights, reducing complexity and time spent resolving connectivity issues. Join Aviatrix CoPilot to unlock streamlined network management and a clearer path to success.
View CoPilot Demo
Design and Manage Multicloud
Take full control of your cloud networking journey with Aviatrix. Regarding Aviatrix, our focus is on empowering our customers to manage their cloud networking environment, specifically the Aviatrix controller. We want to clarify that we do not manage or have access to our customers' actual data. Our role is to provide a comprehensive and robust platform that enables efficient management and control over the cloud network architecture.
How to Build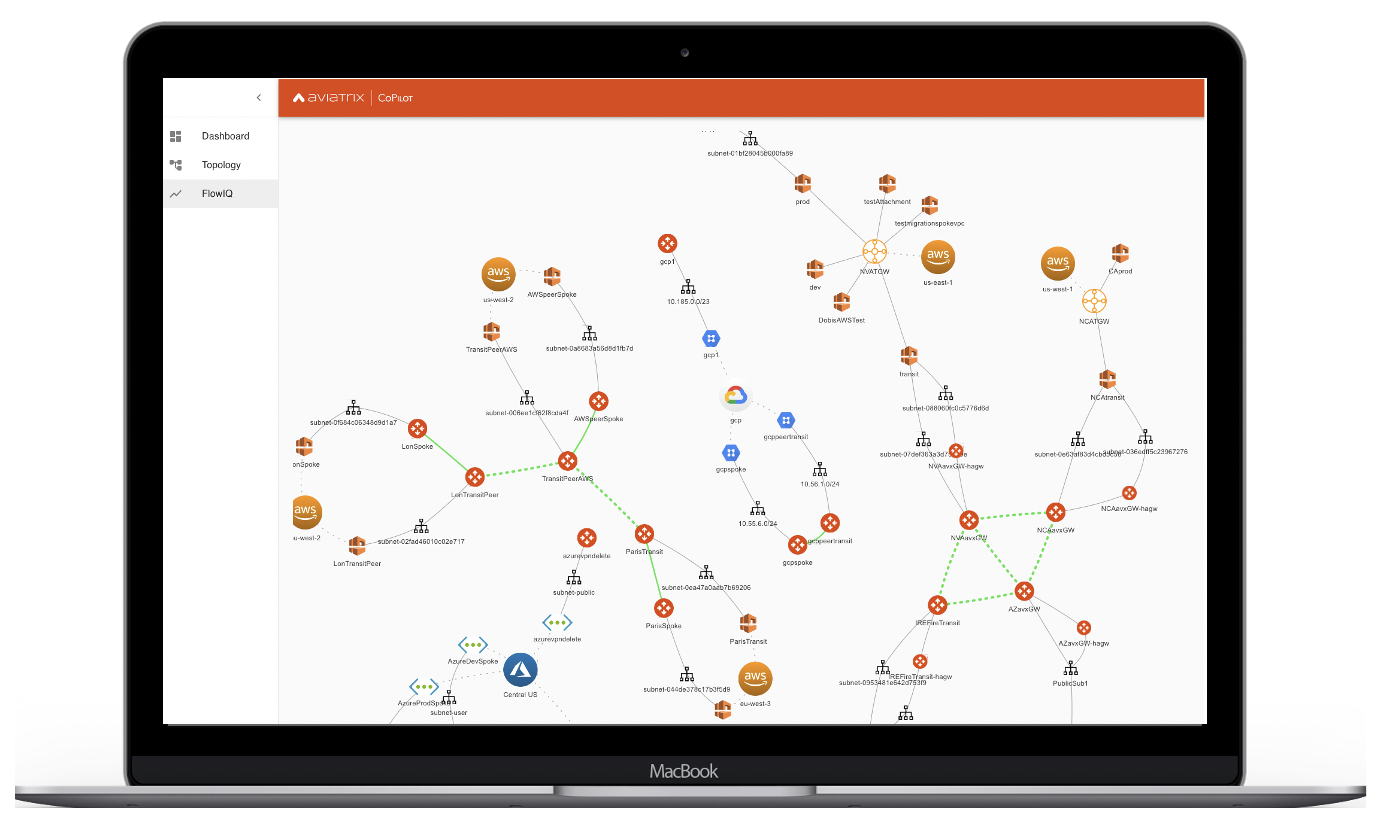 Operations and Troubleshooting
Dynamic Topology Mapping
Deliver a consistent view of your entire cloud network updated in real-time.
Diagnostic & Troubleshooting
Diagnostic and Troubleshooting Tools are accessed directly from the topology map, including packet capture, ping, traceroute, and network interface stats.
Topology Relay
Leverage Topology Replay to go back in time and see what changed and who changed it.
Embedded Security Visibility and Control
Traffic Flow Visibility
Visualizing traffic flows as a Geolocation Heat Map gives security teams a unique view of where traffic is coming from or going.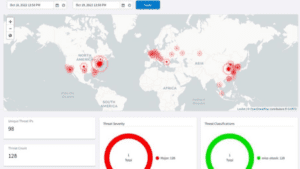 Threat Detection and Mitigation
Highlights any communication with known malicious IP addresses and can automatically apply blocking rules to mitigate threats. This is only possible if you have a cloud network with embedded security. Solutions that never see the communication will not see most threats.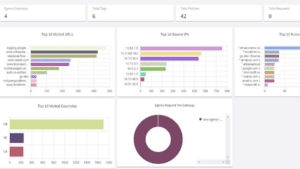 Secure Egress
Provides centralized and all-inclusive insights into top URLs, IP addresses, and filtering rules on gateways distributed throughout the enterprise cloud network.
Business-Critical Application Uptime,
Performance and Cost Optimization
Application Dashboards
To troubleshooting and optimize business-critical application performance, CoPilot enables the building of custom Intelligent Application Dashboards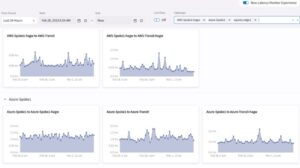 Network Latency with Trending
Reducing data latency enables organizations to make faster business decisions, as high latency levels can slow data processing. Aviatrix delivers secure, high-performance, low-latency cloud networking.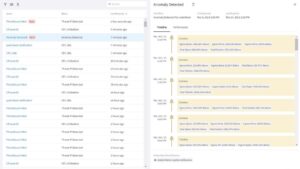 Robust Notification Engine
CoPilot provides a Robust Notification Engine and provides Webhooks to integrate with alerts with enterprise ticketing processes and systems.
Self-Service Automation
Control Native Cloud Services
Native cloud service providers (CSPs) each have unique automation languages and tools designed to lock customers into their platforms. Many CSPs also support Terraform providers, then offer a subset of functionality to claim openness. Aviatrix delivers a cloud Terraform provider that leverages the Aviatrix Controllers' ability to control native cloud services. The single Terraform provider allows cloud infrastructure teams to write a single Infrastructure as Code module that will work across all clouds and be easily integrated into self-service platforms such as ServiceNow and Crossplane.
All operation workflows performed through the Aviatrix Controller user interface can also be exported as base Terraform code. Aviatrix maintains an online repository of available Terraform modules to help infrastructure operations teams create self-service automation.
Why We Are Better
With CoPilot, organizations can extend their visibility into complex cloud networks, empowering them to make data-driven decisions for improving performance and security. Additionally, CoPilot dramatically reduces the time and complexity involved in resolving network connectivity issues, freeing up teams to focus on more strategic projects. This level of visibility and control is what sets Aviatrix CoPilot apart from the native services and makes it the ideal solution for multicloud networking management.
CoPilot has many enhanced features to simplify operational complexity and reduce enterprise cloud costs.
Bring Cloud Costs into Focus with CostIQ
Aviatrix CostIQ leverages network flow telemetry built into the Aviatrix Secure Cloud Network. This allows organizations to track the actual network traffic from cost centers (sources) to the shared cloud resource (destination) to create an accurate breakdown of accounts or subscriptions using the shared resources in the public cloud. Aviatrix CostIQ provides a simple interface to define cost centers and shared resources.
View 2-min Demo
Become the cloud networking hero of your business.
See how Aviatrix can improve security and resiliency while minimizing cost, skills gap, and deployment time.