Consistent AWS Networking
Aegon built a consistent multicloud operational model with repeatable designs in and across AWS.
Visibility and Troubleshooting
AWS provides an impressive set of capabilities for building out advanced networking architectures. To make day-2 operations a breeze, learn more about Aviatrix.
Solve Overlapping IPs
Solving the overlapping IP address problem with NAT is one of the many capabilities of Aviatrix Secure Cloud Networking.
Benefits
Simplified network management: Aviatrix provides a single pane of glass management interface that allows customers to manage their entire multi-cloud network infrastructure, including AWS, from a central location.
Improved security: Aviatrix embeds security into the cloud network, including end-to-end network encryption and security controls such as SSL/TLS termination and mutual authentication. This enhances the security of your network infrastructure in AWS.
Global transit networking: Aviatrix provides global transit networking capabilities, allowing customers to connect multiple VPCs in different regions and accounts easily. This improves network connectivity and reduces the complexity of managing multi-region network infrastructure.
Automation and orchestration: Aviatrix uses AWS APIs to automate the creation and management of networking resources in AWS, reducing the time and effort required to manage your network infrastructure.
---
Embedded Cloud Network Security
Aviatrix embedded network security features include:
Aviatrix Secure Egress Gateways with NAT and Visibility
Aviatrix Gateways significantly reduce costs and add egress FQDN filtering, threat detection, and geo-blocking to basic NAT capabilities. Aviatrix Gateways learn what applications use the FQDNs, simplifying the process of building the allow and deny lists.
> Learn more about how we are saving one AWS customer $6M / year.
Distributed Layer 4 Firewalling
Every Aviatrix Gateway can perform packet inspection and enforce L4 firewalling policies. Policies are defined centrally and expressed as intent, then distributed to Aviatrix Gateways in the network path the policy intends to secure. Policies can be dynamic, leveraging cloud-native tags and attributes to automatically update enforcement as cloud-native applications scale and evolve.
Automated Threat Detection and Mitigation
CoPilot's ThreatIQ leverages the Aviatrix Gateways to provide threat prevention by inspecting every packet flowing through the Gateway and comparing the connection attempt with industry-standard threat intelligence. ThreatIQ can immediately apply a blocking rule to shut down the communication if any matches occur.
FireNet – Bring Your Own NGFW Firewall Service Insertion
Aviatrix FireNet connects Palo Alto Networks, Check Point, Fortinet, and F5 firewalls to the Aviatrix secure cloud network backbone. The FireNet feature, along with Aviatrix Gateways, delivers high-performance, load balancing without SNAT and automated route propagation to easily deploy and scale out NGFWs with a consistent perimeter of architecture in all of the major public clouds.
Secure User VPN Gateway
Aviatrix Gateway can deliver SSL VPN termination supporting OpenVPN® and Aviatrix SAML clients. Each VPN user can be assigned to a profile defined by access privileges to the network, host, protocol, and ports. When a VPN user connects to the public cloud via an Aviatrix VPN Gateway, the access control is dynamically enforced.
High-Performance Encryption, Line-Rate up to 100 Gbps
Standard IPsec throughput is limited to a single processing core and single tunnel, resulting in 1.25 Gbps of encrypted throughput, regardless of the throughput capabilities of the underlying transport. Aviatrix Gateways leverage patented technology to aggregate processing cores and tunnels to achieve wire-speed IPsec throughput up to 100 Gbps.
> Learn more about Aviatrix Secure Cloud Network Backbone 
Multicloud Network Segmentation
Aviatrix Gateways make it possible to isolate traffic to specific routes, allowing the isolation of well-defined groups such as customers or partners. These policies are enforced the same in every cloud so that policies can be centrally defined and used across a multicloud environment.
Microsegmentation
If the traffic path of the expressed intent does not flow through an Aviatrix Gateway (e.g. traffic flow in between two instances within a VPC or VM within a vNet), the Aviatrix controller will leverage native security groups to apply the intended policy, abstracting this from the operator.
---
Simplify and Accelerate Customer Onboarding to AWS for Enterprise Cloud Data Management Leader, Informatica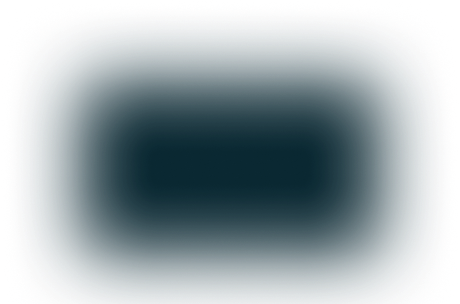 Aviatrix secure cloud networking enabled Informatica to automate customer-to-cloud (AWS) network connections, which has reduced customer onboarding from weeks or days, to minutes!
Aviatrix CoPilot
Aviatrix CoPilot provides a global operational view of your multi-cloud network. Enterprise IT teams use CoPilot's dynamic topology mapping to maintain an accurate topology of their global multi-cloud networks, FlowIQ to analyze global network traffic flows, and global heat maps and time series trend charts to easily pinpoint and troubleshoot traffic anomalies.
Available on the AWS Marketplace
---
AWS Competencies 
"This designation recognizes the Aviatrix platform as a value-added security solution with a well-architected infrastructure delivered seamlessly on AWS. By leveraging Aviatrix in AWS, enterprise organizations can ensure workloads are protected from malicious or unauthorized traffic with complete visibility and control of the threat landscape." – Nauman Mustafa, Vice President of Business Development, Aviatrix
Join us for an upcoming AWS and Aviatrix Immersion Day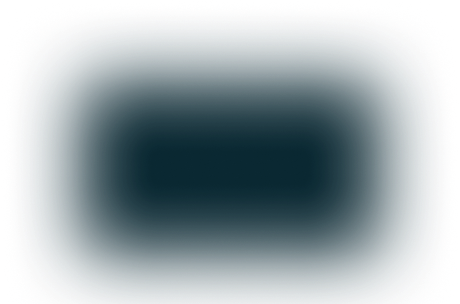 Take advantage of hands-on labs and deep dives into enterprise-class cloud networking, security, and operational visibility.