Benefits
Agility to increase uptime
Networking teams need visibility and control to minimize daily frustrations with automation, high availability, and built-in security with an MTTR in minutes compared to days.
Faster, easier, and more secure
Accelerate cloud deployments and consumption to help digital leaders build a more secure, high-performance edge without getting locked into a single vendor.
Data plane visibility to manage security and costs
Support business-critical applications without incurring unwanted operational overhead and expenses with built-in security across the cloud network backbone.
Build a Secure Cloud Network Backbone
Keeps inter-region cloud network traffic on the hyperscaler infrastructure to build and manage secure, scalable, and highly available networks in the cloud.
Accelerate Cloud Connectivity
To improve security, agility, and resiliency, enterprises must rethink how to implement an advanced network backbone.
IHG Expands Globally with Aviatrix and Equinix
IHG built a secure mesh network across its global regions to quickly deploy new landing zones and public clouds with Equinix and Aviatrix.
Validated design accelerates cloud adoption
The validated design simplifies cloud deployments and consumption to accelerate innovation and increase business value.
Why customers love it:
Aviatrix Edge on Network Edge is the only multicloud native platform with enterprise-grade visibility and control.  You can expect to gain:  
Simplified edge onboarding and edge management

 

Accelerated hybrid connectivity with option for end-to-end encryption 

 

Global cloud networking expansion 
---
Why Get a Multicloud Network Backbone?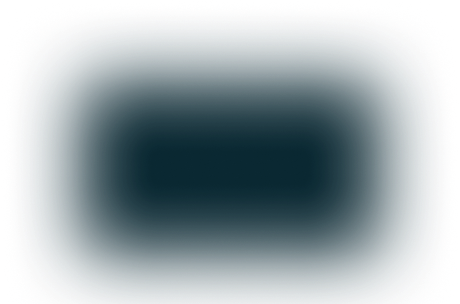 Learn how to simplify networking across multicloud and Equinix environments. Connect CSP native networking services in any location to improve security, reduce the cost of downtime, and improve MTTR.
Rise of the Cloud Network Hero,
powered by Aviatrix and Equinix
Aviatrix and Equinix solve the pain of securely connecting to and managing cloud environments – empowering cloud network heroes to rise to the occasion!
Aviatrix Edge is now generally available in the Equinix Marketplace.
Aviatrix is a software-defined solution that provides secure cloud networking for the enterprise. Aviatrix provides a backbone solution that enables consistent and optimized connectivity between multiple cloud environments and on-premises data centers. When using Aviatrix with Equinix, Equinix can extend its operating model to cloud with a more secure, reliable, and optimized network backbone.
Learn more about Aviatrix Cloud Network Backbone.
The Enterprise Benefits
As business-critical applications move from the data center to cloud, enterprises are rethinking backbone network architecture. Read about why cloud infrastructure leaders deploy Aviatrix
Lower Latency & CSP Egress Charges
Modern enterprise cloud network backbone architectures take full advantage of a hyperscaler's global connectivity. Instead of inter-region traffic egressing the cloud, then traversing a traditional private enterprise backbone, only to return to the cloud in another region, Aviatrix keeps inter-region network traffic in the cloud. This reduces latencies by eliminating extra hops and costs by eliminating cumulative monthly CSP egress charges.
Enterprise-Class Routing
Business leaders have zero tolerance for downtime. Aviatrix delivers advanced networking features with embedded intelligence, telemetry, and traffic engineering that supports alternate path routing, prioritizing a lower-latency, lower-cost path but failing over to an alternate higher-latency, higher-cost to maintain connectivity and application uptime when the primary path is not available.
Enterprise-Class Visibility
Native public cloud networking services lack the visibility and control enterprises require to support business-critical applications. Embedded telemetry in Aviatrix enables deep visibility, dynamic topology mapping, application-specific intelligence, automated threat detection, and more. Enterprise-class visibility gives operations teams the information needed to determine why applications may be slow or down and intelligence to reduce resolution times.
Reduce Private Backbone Costs
As inter-region cloud traffic increases, enterprises whose private network backbone is the transport for all inter-region cloud traffic will be forced to add expensive cloud interconnect circuits and increase backbone network capacity. Leveraging Aviatrix to build an enterprise cloud backbone provides consistent networking, security, and operational visibility in and across clouds while reducing costs by offloading intra-cloud traffic from to the CSP infrastructure and reducing cloud interconnect circuits to only support inter-cloud traffic.
Aviatrix & Equinix
Aviatrix and Equinix have partnered to deliver Aviatrix Edge high-performance encryption on Equinix Network Edge. This solution provides the highest-performance encrypted connection to the cloud, encrypting traffic over Equinix high-performance private cloud networking services (AWS Direct Connect, Azure ExpressRoute, and Google Interconnect circuits) at up to 10 Gbps connection speeds.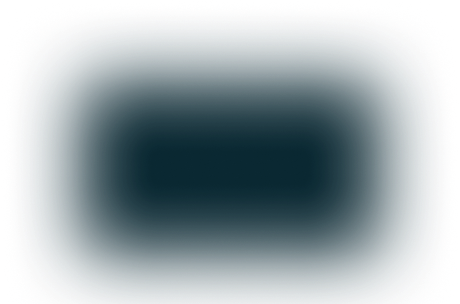 We are all in on cloud for the agility and speed, but native cloud networking was a challenge we needed to overcome. It was like we went from a full box of crayons on-prem to a couple of broken-up sticks of colored wax in the cloud. Aviatrix was the answer to those challenges. Now, we have seamlessly extended our Aviatrix cloud network and network management with the global reach of the Equinix platform.
Learn more
From Equinix
Aviatrix Edge on Network Edge
Highest performance encrypted connection to the cloud
What others are saying
Become the cloud networking hero of your business.
See how Aviatrix can increase security and resiliency while minimizing cost, skills gap, and deployment time.