Aviatrix Secure Cloud Networking
What is the Cloud Network Backbone?
Aviatrix's secure cloud network backbone connects CSP native networking services in a single region, over multiple regions, or across multiple clouds, as well as on-prem environments and carrier-neutral colocation facilities, such as Equinix. The Aviatrix secure cloud network backbone solution solves several pain points network engineers encounter when building, securing, and operating a secure cloud network backbone without disrupting existing native cloud networking implementations.
The solution delivers advanced routing, dynamic traffic engineering, and security capabilities network engineers are familiar with but not available from CSPs. The secure cloud network backbone maintains the agility and automation platform teams expect in cloud and adds enterprise-grade operational resiliency and troubleshooting features that network teams require to support business-critical applications. 
Aviatrix CoPilot provides a consistent operating model across all cloud environments. What's more, automatically extending that operating model to the data center and/or Equinix edge locations reduces the manual effort required to resolve issues that impact business-critical application availability and performance. 
To own your cloud network, view this on-demand webinar to learn about implementing a simple, high-performance, encrypted, low-latency cloud networking backbone.
Request a meeting
White Paper: How to Implement a Secure Cloud Network Backbone
With increased cloud adoption, IT teams must find new ways to build a network architecture that enables operational consistency with embedded security. Aviatrix cloud networking simplifies this process with the cloud network backbone. This white paper provides a technical overview of the Aviatrix Enterprise Cloud Backbone Solution.
Modernize Your Cloud Network Backbone
Aviatrix Secure Cloud Backbone delivers advanced cloud networking features, embedded security, and enterprise-class visibility in the overlay — services not offered by any cloud provider. The Aviatrix control plane is fully aware of, leverages, and controls CSP networking services and underlying transport infrastructure. Unlike native cloud services, Aviatrix provides full ownership of the data plane and works seamlessly across multiple clouds. It is simple to deploy from any CSP marketplace and can be up and running without disruption in a few hours.
View the Secure Cloud Network Backbone brief to view four best-practice designs, each creating a resilient, agile, secure, and cost-effective solution that helps solve all the common industry pain points. Here are a few customer stories on How To Implement a Cloud Network Backbone. 
High-Performance Multicloud Transit Networking 
– Overcomes native transit networking limitations 
– Dynamic Routing and Traffic Engineering 
Enterprise-Grade Operations and Troubleshooting 
– Multicloud operational consistency reduces MTTR from days to minutes 
– Single Terraform providers enable consistent infrastructure as code automation across all clouds 
– Reduces the number and skill level required to resolve issues 
Advanced Security
– High-Performance IPsec Encryption, wire speed up to 100 Gbps 
– Bring-Your-Own NGFW Service Insertion 
Why we are better
While existing networks are failing business-critical apps, Aviatrix Secure Cloud Networking is purpose-built for the cloud, resolving the fundamental limitations of cloud networking. We empower enterprises to embed security, accelerate innovation, minimize downtime, and gain control of IT costs.
Accelerate Cloud Adoption
As you connect your enterprise to cloud, how quickly can you turn this connectivity into a production-ready environment? Aviatrix and Equinix solve the pain of securely connecting to and managing multicloud environments.
View Short Demo
Solution Sporlight
Build a secure, high-performance, low-latency, multicloud networking backbone.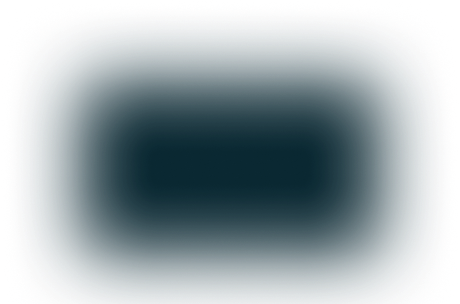 "We deployed Aviatrix as our AWS inter-region backbone, and we haven't looked back. The immediate latency improvement and Aviatrix CoPilot's visibility goes beyond anything we have seen from any cloud provider."
Raytheon Talks Overcoming Native Limitations
Raytheon is a Fortune 50 company in the Aerospace and Defense industry. Raytheon leverages Aviatrix as their secure network infrastructure, originally to overcome significant IPSec performance limitations for on-premises to cloud connections and later to improve time-to-market expectations of cloud. Aviatrix has reduced service delivery times from day or weeks to minutes.
Ready to become the cloud networking hero of your business?