USE CASES
Extend to Edge
Extend cloud networking capabilities to remote sites, ensuring consistent network architecture, security policies, and connectivity across the entire network infrastructure.
Multicloud Connectivity
Use Aviatrix Edge Gateway as the primary route for connecting to multiple cloud environments for multicloud connectivity.
Public or Private Network Connectivity
Control network traffic and secure edge connectivity across a private or public network, depending on what your project needs.
Whether you're in need of an Edge solution for your data centers, on-prem environments, or large edge sites, Aviatrix Edge is here to support you.
Offering the following benefits:
Simplified hybrid connectivity
Centralized control, reducing costs
Single interface for management
Encrypted routing for security
High-performance
Simplify Edge Networking
Managing multicloud networking complexity can be overwhelming for teams, especially at the edge. Explore our simplified solution.
AWS, Equinix, and Aviatrix
Equinix, Aviatrix, and AWS collaborate to deliver agile and automated cloud networking solutions at the edge.
Embedded Security
Enhance edge security using Aviatrix Distributed Cloud Firewall, offering NAT gateway, egress controls, microsegmentation, and security groups.
Aviatrix and Equinix
The challenge of consolidating or connecting on-premises locations to local points of presence while ensuring secure and smooth connectivity to business applications in multiple cloud environments can be resolved by leveraging Aviatrix.  Aviatrix Secure Edge seamlessly integrates with Equinix, empowering you to leverage their hybrid architecture and utilize low-latency private circuits to connect to your chosen cloud service provider (CSP). Say goodbye to complicated networking configurations and hello to simplicity and efficiency.
Explore Joint Solutions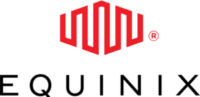 Aviatrix Edge for Data Center and On-Premises
Get ready to say goodbye to the headaches of managing hardware and software on your own! With our cloud-based Edge solution, you can easily connect and deploy without needing any IT expertise. Plus, enjoy better cost and efficiency than ever before. With our automation stack, you can manage everything from the cloud to on-premises with a single, streamlined system. Ready to take your deployment and onboarding to the next level?
Read Solution Brief
Become the cloud networking hero of your business.
See how Aviatrix can increase security and resiliency while minimizing cost, skills gap, and deployment time.